A one of it's kind design resulting from the photograph of a spiderweb beaded with dew drops. When I was done with the image I saw that it looked like a Christmas ornament.
It never ceases to amaze me how many different images can be extracted from one original image.
Click on the image below to view and purchase the tote bag.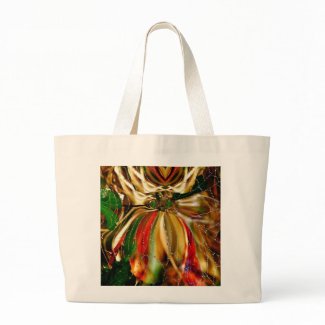 Holliday Tote Bag
by
Hermenutic
make money as an artist
using Zazzle.