Jack and Qkjea are "Fire People".
I created them from photographing flames and coaxing them out of the flames into the state you see them in. I really like the way they look on the white mug.
You can purchase and possess one of these mugs and share your morning meditation with Jack and Qkjea by clicking on the image below. You will be taken to my store Art From Another Dimension at Zazzle .com.
Or just click here.
Jack and Qkjea are immaterial travelers of the space time experience we think of as life and existence.
Not being dependent on the material world they know existence is not necessary for life.
The reason for the appearance of Fire People among us is to reveal this knowledge.
Wake up this morning with Jack and Qkjea.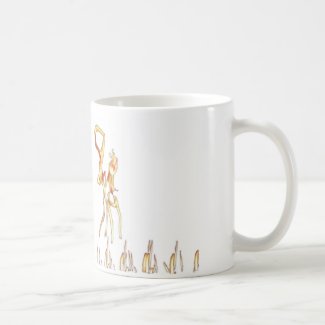 Jack and Qkjea: "Fire People" mug
by
Hermenutic
View other Fire people Mugs at
Zazzle.com