I made some neat images from video clips of the sun reflected in a puddle. My eye was captivated by the reflections of the sun and the tree branches along with the clouds in a fluid sky. I used my phone camera and my Canon Rebel. I took the video on separate days and each time the results were productive.
The objects reflected in the water are transformed by the properties of light.
I captured snapshots from window live movie maker and worked on them more fully with Paint.net. The pair of dancers is one of the images I worked on. I needed them to dance together. I did the best I could and was pleasantly surprised at the result.
Enjoy.
The image below is a derivative of the clustered sun rays. You will recognize the origins of this design in the opening segments of the video. The image may be purchased at Zazzle.com as a poster by clicking on the image. It is titled "Shaman's Dance".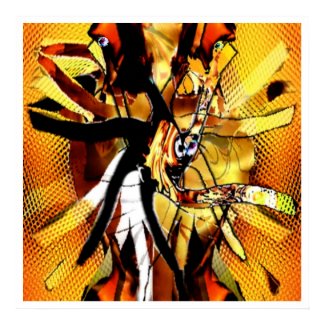 Shaman's Dance
by
Hermenutic
View more Shaman Posters at
zazzle.com