Below is a poem I wrote the other day. I appreciate both the Buddhist and LOGOS centered explanations of human experience. This poem reflects a synthesis of the two expressions of truth I have arrived at in my quest for faith and meaning.
Many religions have the understanding of one momentous age following another. Jesus and his followers have designated what we have now as our experience of life as 'this present evil age'.
That seems like a fairly accurate description to me. Jesus lived under the thumb of a totalitarian world empire which used military might as a political tool just because it was effective. So I wrote the poem. I have had other poems published along the same theme. "The Warlords" was published in aaduna.
You can read it by clicking the link.
Another Look At Original Sin
Existence is the original sin,
an evil thought
from out of within.
Divided from one
we fell on our face
now we're known
as "the human race."
You can purchase the poster at Zazzle.com by clicking on the image below.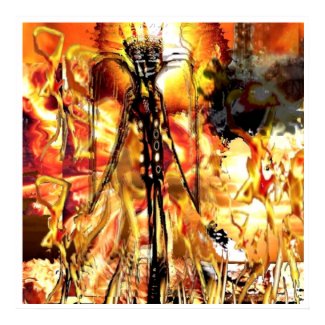 The God of this Age
by
Hermenutic
See another
museum poster
on zazzle.com