This came out pretty good so I put it up for sale at my store Art From Another Dimension. I utilized two "Fire People" characters along with a full moon, some flames and a bird.
Below is the poster. Clicking on the image takes you to Art From Another Dimension at Zazzle.com where it may be seen in greater detail and may be purchased. "The Alchemist" is available in a variety of prices, frames and sizes.
This will look really nice on a wall near you.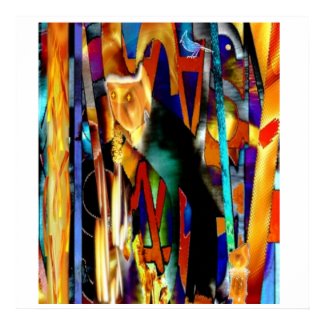 Imagine a visit to a medieval apothecary and coming back with a potion. While going to the pharmacy offers a different experience in the 21st century it's only different because it's in the 21st century. The more things change the more they stay the same seems to be right in this instance.
a Clear Running Water state of mind